På et tidspunkt ovre på Skireporteren skulle jeg bruge en online krystalkuglelæser. Til noget vejrudsigt. Og de vil jo altså gerne have ens e-mail, sådan nogle.
Så spådamen, Tara, som hun hedder, har spammet mig like crazy
lige siden. Og nu, NU er der åbenbart noget ræddi vildt under opsejling. Nu skal jeg denondelyneme slå til, skal jeg.
Et utal af links er fjernet. For your own safety. Og selvfølgelig så I ikke kan stjæle mit "something very special", som kan resultere i en "large sum of money". For den kan jeg altså godt bruge, så det "would really be too bad".
(By the way – rimelig hardcore signatur…"Tara, medium"….måske jeg skulle prøve med noget "Louise, halvgud")
Louise,

I had an astral vision about you. I immediately decided to prepare your astral chart. You don't owe me anything for it.
Louise, the many trials and tribulations you've been through, as well as certain secrets about your future, were revealed to me. You should see a complete turn-around in your difficult situation just a few days from now.
That's why, in addition to my important work, I decided to offer you something very special. Without it you could very well miss out on a large sum of money. And that would really be too bad.
We don't have much time to act to make sure a first huge win comes your way in less than 15 days.
To discover all the details and find out what to do, read here now.


Your friend,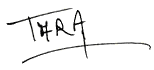 Medium